Moni is watching!
ARMYs were celebrating the birthday of BTS's RM when they noticed something interesting in one of the leader's birthday pictures. In RM's arms was a familiar-looking canine that fans were curious about. The ARMYs of Twitter began to question whether the dog he was holding was none other than Suga's Holly!
Once ARMYs are on the case, there's no stopping them, and soon "Holly" was trending on Twitter alongside the birthday boy himself.
When ARMYs initially realized that the dog in question might be Holly, they were filled with emotion.
Things started cute with them imagining potential scenarios that the pair of pups and pup parents might experience together.
Holly was the talk of Twitter, and fans knew (if she could read) she'd be excited.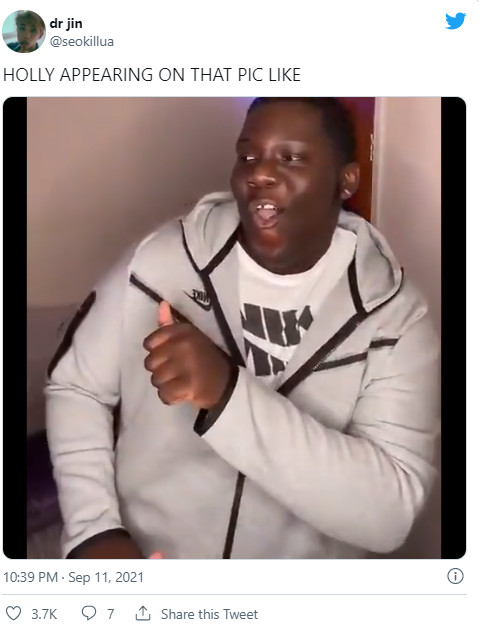 Once the initial shock had worn off, fans remembered that RM had someone waiting for him at home.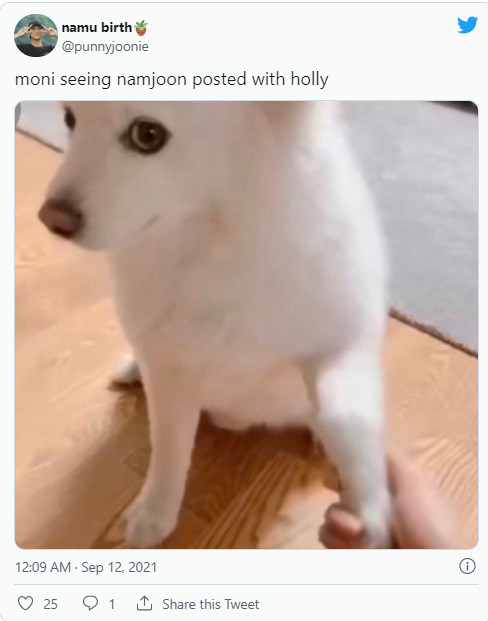 Once Moni entered the Twitter picture, the memes went wild with the idea of the jealous dog who missed out on this year's birthday picture.
One creative ARMY contributed a meme that added a layer of backstory: With two dogs in the picture, it was only time before V's dog Yeontan was added to the pack.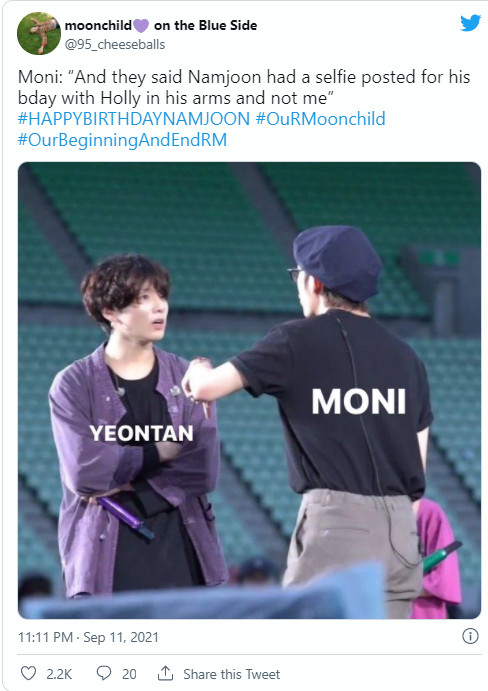 By the end of the day, ARMYs realized that no matter what, RM had presented them with loads of cute dog content for his birthday, which is more than gift enough!